Unique Wedding Anniversary Gifts
Mark Twain once said
"Love seems the swiftest, but it is the slowest of all growths. No man or woman really knows what perfect love is until they have been married a quarter of a century." The tradition of celebrating wedding anniversaries dates back to the Holy Roman Empire, when husbands crowned their wives with a silver wreath on their twenty-fifth anniversary and a gold wreath on their fiftieth. In medieval Germany, a woman was presented with a silver wreath by her family and friends on her twenty-fifth wedding anniversary, and a gold wreath on her fiftieth. These expanded to include several other milestones over time. Up until 1937, special anniversaries were celebrated only in the 1st, 5th, 10th, 15th, 20th, 25th, 50th and 75th year of marriage. In 1937, the American National Retail Jewelers Association introduced a new list of gifts that expanded to include a gift for each year of marriage up to the 25th and every 5 years after that.
We Design Weddings has produced an infographic detailing anniversary gifts by year. The gifts are listed into two categories – Traditional and Modern. Enjoy reading!
We also thought it would be awesome to highlight some really fun ideas for unique wedding anniversary gifts: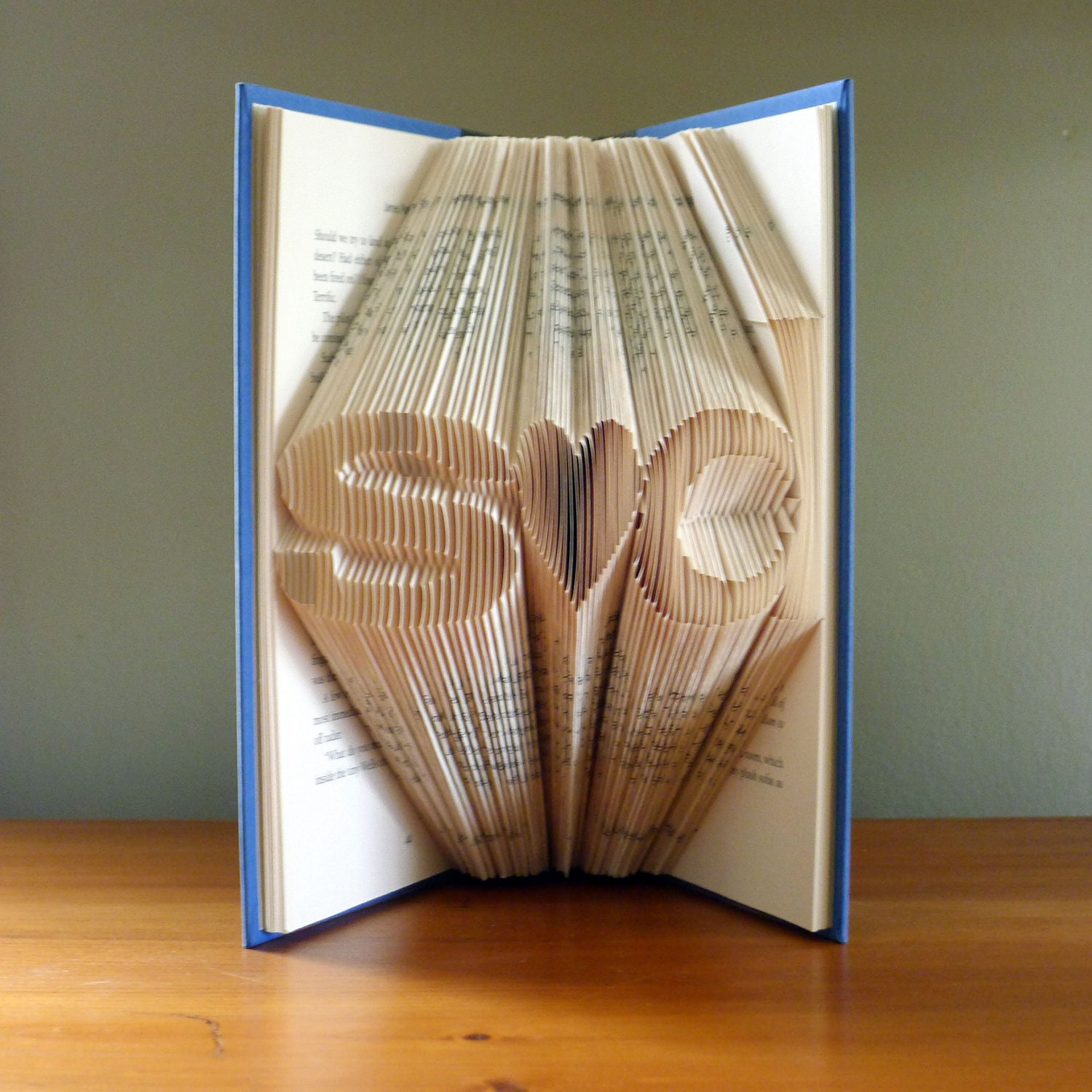 For your first "Paper" wedding anniversary, instead of a paper card that says "I Love You," take a look at these amazing Folded Books by Luciana Frigerio. A book folded with your initials or wedding date would make a memorable anniversary gift indeed! We could see this atop your fireplace hearth, a symbol of that night to remember you shared a year ago with your sweetie.
Your leather anniversary could be remembered by a handmade Edelman leather rose by Leather Blossoms. For an added touch, have it made in one of your wedding colors! We think a creative way to give this gift would be as a centerpiece to a candlelit dinner in a favorite restaurant or home-cooked meal. Pair with your favorite bottle of wine and be sure to keep the bottle to use as a vase to display your rose! Three whole years and still very much in love.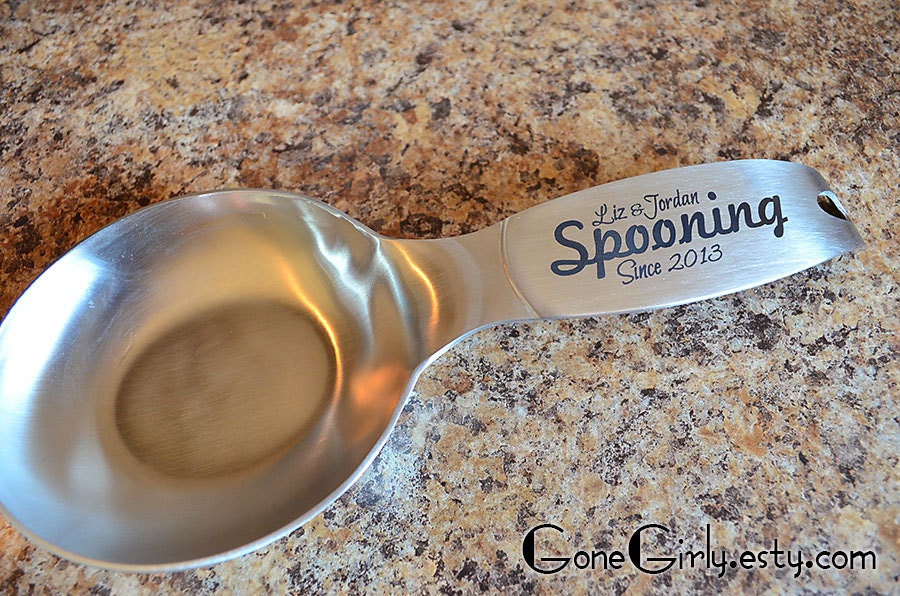 This "Spooning Since" stainless steel Spoonrest by GoneGirly is an interesting twist on your 11th "Steel" anniversary. We suppose by the time you make it past your first decade and into the second, you deserve to have a little fun! This would make a heartfelt and hilarious family heirloom!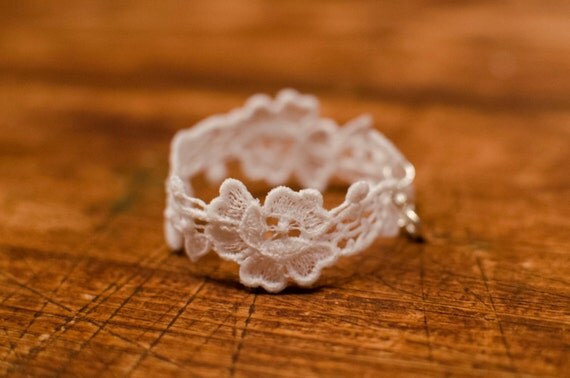 For your lucky 13th, skip the lace handkerchief and go for one of these gorgeous Venetian Lace Bracelets by dizzykitsch. Just the same as each couple is a unique creation, so too are these delicate bangles! This would be a great compliment to some of the coming years' jewelry ensembles.
When you've made it to the 40th milestone, celebrate appropriately with "The King of Gems." Rubies can sometimes be so rare that they fetch higher prices than even diamonds! This gorgeous 14KW 1.10 Oval Ruby Pendant with .28ccttw Diamonds can be purchased at Comeau Jewelry Company in Pittsburg, Kansas. A breathtaking way to say "I have loved you for the past forty years, and I will love you for forty more!"